With Exact Match Marketing, you get the best leads with the least effort. You're welcome.
The Who/What
We will get you connected with one of our marketing specialists to learn about who you are and what your business does.




The Where/When
Your marketing specialist will then help set your targets for success. Are you going after new business? Are you trying to improve conversion rates on your existing audience? This business consultation is complimentary and crucial to ensure that your campaigns meet your individual business needs.
And the Why Not?
The hard part is over – your message is being delivered, leads are coming in and your CRM is growing. How you spend your newly found free time is up to you!



Exact Match Marketing has developed powerful tools that grow with the needs
of your business. Whether you are a start-up trying to get your name out to your community
or an established business trying to improve conversion rates – we have you covered.
CRM Supercharger
Our CRM Supercharger cleans your stagnant database and empowers you to fill out your incomplete Client Relationship Manager. You can strengthen the relationships of your existing clients while bringing in new ones. 
Consumer information changes continually, keeping your CRM up to date will maximize your advertising efficiency. A one-time cleanse helps keep you in touch with the clients that brought you this far.
Atlas Algorithm
Using our Exact Match Marketing system, our nodes analyze web behaviors and search patterns on a household level. When we discover behavior patterns that indicate a household's likelihood to need your services, we then cross-reference the household with our proprietary databases to deliver them to you as an early-stage lead.
Prescient Ads
Our Ads know where to be before your client even decides where they're going. This tool puts your ads in front of customers just before they arrive. This way, you seamlessly connect your message with your targeted audience through videos and banner ads. Our data points can target based on search behavior, purchase behavior, offline and online data, or even geofence certain communities or properties to only show ads to the customer you are targeting.
LeadsPeek
Only 3% of most website visitors fill out a contact form. What if you could peek behind the curtain and see up to 5 times more visitors' information? LeadsPeek can do that for you, just like caller-ID for your website. Our technology stack has over 600 million US records with email addresses and postal addresses. These customers have all opted in to third-party offers and we have complete opt-in information records, including website, date of opt-in and time stamp.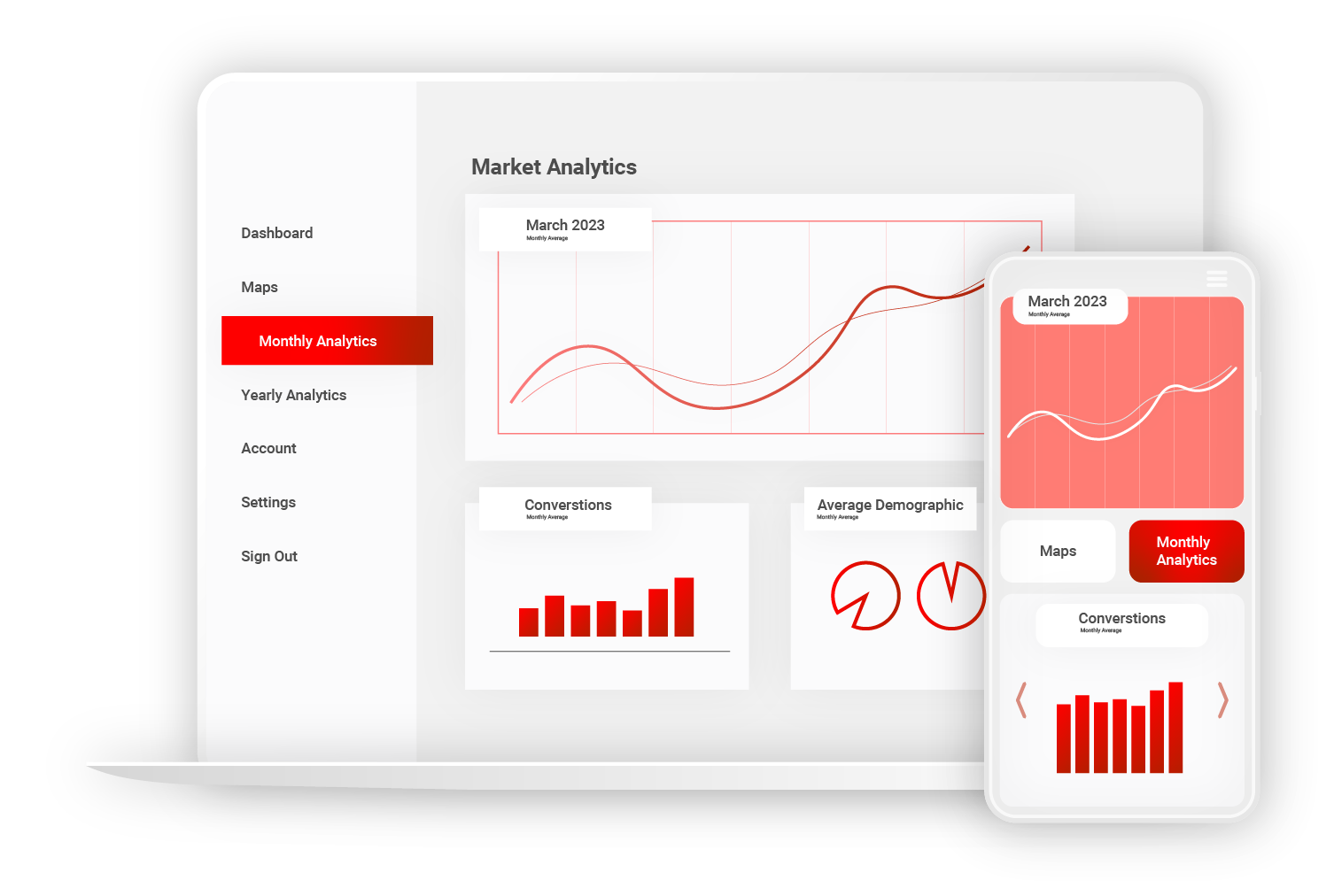 See it in action
Schedule a demo with our Client Success
Team and see firsthand how we target
potential clients all across the country.